Simple New Year Resolutions to Jumpstart 2021
New Year Same Quarantine...?

With the whirlwind that has been 2020, countless lives have been put on pause with plans left askew in the dust. There's no better time to leave the past 12 months of weariness behind and start on a new year.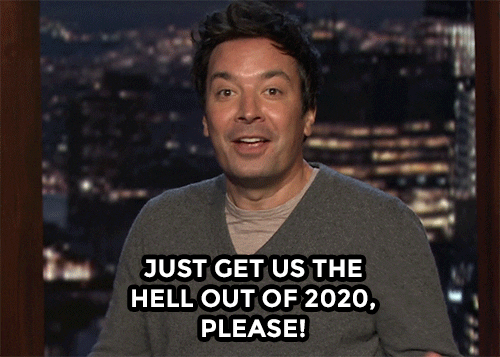 Source: The Tonight Show Starring Jimmy Fallon from Giphy

We have finally more or less adapted to the new "normal", hence why not start a new year right with some simple, actionable new year resolutions? You're probably thinking back on the decades worth of resolutions that have fizzled out within the first week or two (you're not alone, I'm guilty of it too).

Instead of vague and lofty goals, it is easier to build habits through achieving simple tasks day by day. What's there to lose? Get out a notepad and let's walk through some easy actions you can perform to jumpstart 2021.


Catch some Zzzs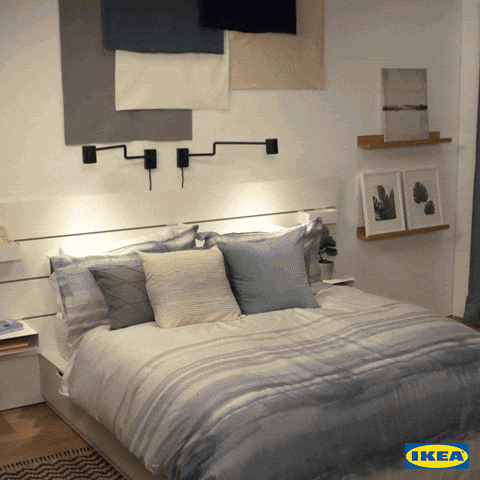 Source: Ikea from Giphy

Many of us are guilty of wrecking our sleep cycle with midnight Netflix binges or the all too common all-nighters for work.

Sleeping and waking up at set times every day can boost your alertness, decrease your risk of diseases and maintain your complexion. Your body will automatically know when it's supposed to wind down and get up so you will not have to struggle with morning grogginess.

Ever woke up groggy even after a 10-hour long sleep? Sleep cycles are 90 minutes long each, hence waking up in the middle of a cycle is more challenging than at the end of one. Use websites like sleepyti.me to calculate what time your alarm should ring to wake up refreshed.
Educate Yourself
Be it world news, languages or a specific skill, the accessibility of the internet makes learning so much easier (and not to mention free). Podcasts are an easy way to get your daily dose of enrichment as you can listen to it while driving to work, exercising or while doing chores around the house.

Music providers such as Spotify and Apple Music have many playlists of different categories that you can filter through to see what you like. Browse through popular categories such as politics, educational, business & technology and more.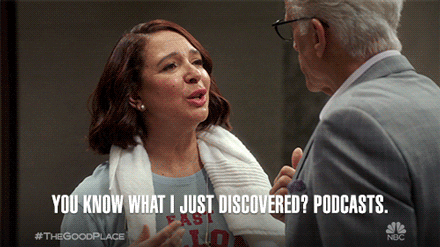 Source: The Good Place from Giphy

Here are my podcast recommendations from Spotify:
Not Overthinking by Ali & Taimur Abdaal dives into the human condition and society at large. The pair provides insights on topics like if we should donate to charity just because it makes us feel good and the abusive relationships of productivity YouTubers.

Global News Podcast by BBC World Service
Besides loving the sound of crisp British English in the morning, the podcast is a news report of current events. They post twice daily so you can get the latest news fresh from the press to your ears.

Learn Hokkien, Cantonese, Teochew by LearnDialect.sg
As a third-generation Singaporean, I am part of the many who are not fluent in my dialect. But a recently discovered gem that I have found is this Singapore-based podcast which teaches you the three most prominent Chinese dialects in Singapore. Time to brush up on my Cantonese New Year greetings for the Ang Baos in February.

Organise and goal-setting

In a society of hustlers and endless productivity, it's essential to not fault yourself for not accomplishing everything you set out to do in a day.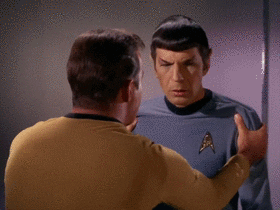 Source: Star Trek from Giphy

As much as you want to pack every day in a colour-coded Google calendar, there also needs to be allocated time for guilt-free rest. Many people fall into the trap of feeling uninspired and scrolling through social media, procrastinating on their work.

Allow yourself to rest and do whatever you want for an hour or two so that when it's time to settle down to do work, it will have your full attention.

Organise your thoughts in the morning by setting your daily goals and to-dos. It helps you have a clear vision of what to accomplish in the day, so you save time not running around and stressing out unnecessarily.


Source: Bustle from Giphy
Make new connections
It's harder to connect with others now as in-person events are limited, which has forced everyone to jump on Zoom for meetings and gatherings.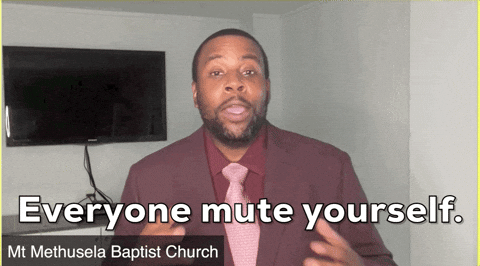 Source: Saturday Night Live from Giphy

All the more now, there are fewer barriers to connect with others with the prevalence of social media. There is no need to dress up, worry about what to say on the spot and how to approach them. LinkedIn is a professional social networking site that allows you to expand your professional network. You can connect with an industry specialist or someone you look up to and drop him a message or question about their work.

Networking webinars are all the rage now and a great meeting opportunity for like-minded professionals. Making connections is always essential no matter what industry you are in. You never know, you might find prospects and potential clients through such events.

A business card is one of the first items someone new uses to make an impression of you. But unfortunately, the formalities of name card exchange have become obsolete due to virtual meetings.




Source: The Simpsons from Giphy

Make a lasting impression with an online profile instead and send your online networks a link to your onegoodprofile. List your contact information, work experience, education and any other side hustles you may have. A full-time data analytics executive and freelance designer? Seamlessly showcase your two niches on one page.

A new year means new growth opportunities, nurturing new habits and learning a new skill. Why not tackle them all with just some easy day by day habits?