Easy Freelance Gigs to Start in 2021
If there is anything the past year has taught us, it would be that nothing is certain and stable anymore. With retrenchment at an all time high and economies slowing to a standstill, more people have been turning to the gig economy as a viable source of income and with good reason.
Freelance jobs have always been known to be flexible, you can do them at your own time and you can take on as many jobs as you want to manage. Fees are set as you deem fit and you can work from the comforts of your own home. Sounds interesting and got the feels to start your own freelance services? We've got the down low on some of the easiest freelance jobs to start on today.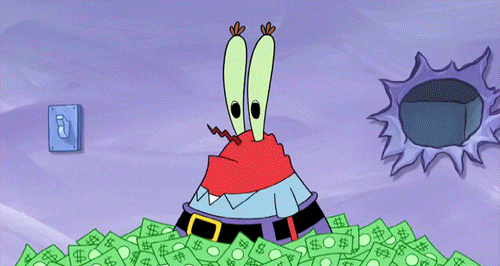 Source: Spongebob from Giphy
Social Media Manager
Are you a Tik Tok Addict? Do you spend time on Instagram before heading to bed? Boy we've got news for you. Turn something you do everyday into a hustle, getting paid to do something you do everyday is a win-win to me. Many brands are recognising the importance of social media marketing and need someone in tune with the latest trends to handle their social media accounts. This is a role that many young people have flocked to that has gained popularity in recent time, especially during the pandemic where marketing was mainly done online. Just like managing your own Instagram account, photography and editing skills are a must-have. Along with caption writing and customer service by managing Direct Messages. As a social media manager, you are representing the brand and you get to control the brand's image, hence art direction and consistency is something to keep in mind to maintain your feed. You will definitely get bonus points if you have knowledge in Photoshop or Canva for design related assignments like posters or collages.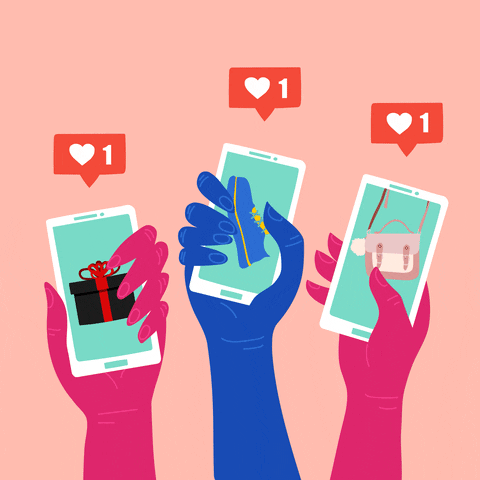 Source: Flamingo Services from Giphy
Tutor
Remember helping out your friends in a particular subject that you used to ace and love? This is basically the same thing, just that you have a wider scope of knowledge now than back then (and a little added incentive). Tutoring is a tried and tested side hustle since way back when for full time students to make some extra pocket money. It is so popular amongst those studying due to the flexibility it brings as you can plan when to take on students for it to fit your school's timetable. Teaching siblings and relatives are always an easy start point and you can grow your portfolio from then on through word of mouth referrals. Better yet, you can give back and volunteer at your local community centre to tutor needy students in your neighbourhood. Many also turn to tutoring agencies to source for students as the agency will do the heavy lifting. You just need to pick the jobs that you prefer from their list but a cut of the profits will go to the agency. Otherwise, you can go old-school and advertise on sites like Carousell and Gumtree or simply through word of mouth.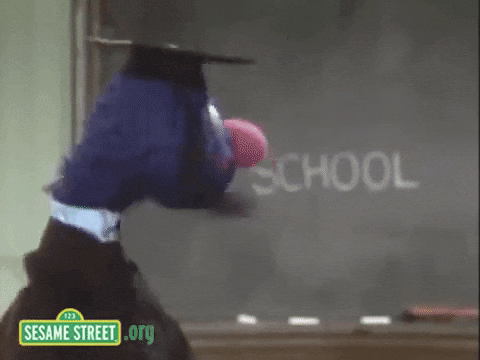 Source: Sesame Street from Giphy
Content Writer
Content writing might seem like a daunting task, and I've been there myself as well, trying to start out without any prior experience. I even forgot how much I loved writing to even begin with! If you have the flair for carving words into paper, you could try your hand at content writing. There are many different types of writing that freelancers do, from copywriting, book writing, article writing and more, content writing is the most general form of them. A perk of this freelance job is that it is entirely remote, and you can work on your own time anywhere and you want to. You can list your services on websites like Fiverr or Upwork so you can get gigs from clients all over the world as you aren't confined to physical boundaries. If you have experience in sales pitches and think you want to try it out, copywriting is also a very sought after gig as companies need writers to write succinctly while persuasively to captivate their target audience. Compile your articles into an online portfolio website for easy access when pitching to clients as well.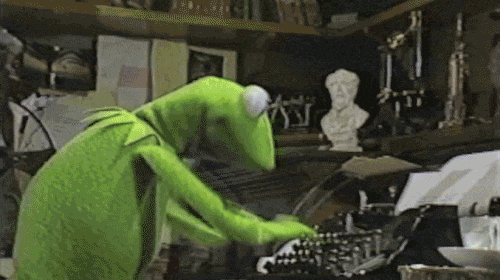 Source: Sesame Street from Giphy
As a freelancer, the thought of having my own name card has never crossed my mind. I didn't want to design one, source for a printer and have a stack of name cards that I won't know if I'll ever use. In this aspect, onegoodcard is a game changer. You just need one card and with just one tap, you can pull up your contact details, work experience and portfolio on a smartphone. It's customisable and we have several colour ways and designs to fit your palette. Check out some of our designs in our shop now!