Black Matte is the Must-Have Card of 2021
Goodbye gloss, hello boss.
The One Good Team is proud to announce our newest collection of Matte Black cards straight from the Bat Cave. That's right, black is the new black and we're starting the new year in style, no exceptions.
Here's why the Black Matte cards are a game-changer:
Speech is Silver – Silence is Golden

Everyone knows that monochrome is easy to match and a universal palette. But we wanted to add some pizazz for 2021, hence this collection will boast an exclusive Gold or Silver embossing. The luxe vibes from the card will definitely make a lasting impression, especially for clients who are more particular about aesthetics.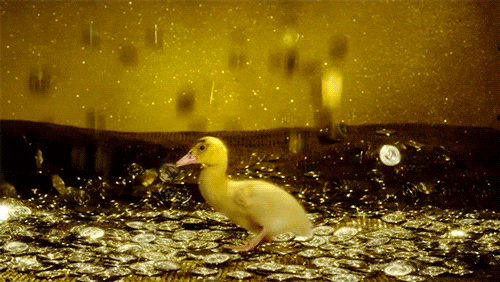 Source: Digg via Giphy
Sleek and Classy
Although all our designs are suited for the modern working man or woman, this is our only release of matte cards thus far. The material looks more consistent as there are no light reflections, which could make some areas look brighter or darker than others depending on the light. This creates more depth to the card, and let's face it, everything in matte looks classier and chic. 

Source: VH1 via Giphy
Not to mention, it's the only line of cards which offers a vertical name card layout. If there's a card that likes to stand out and take the stage, you know it's going to be our matte black ones. 
Accident-Proof
Well, we mean "man-made" accidents, such as scratches and fingerprints. Those who have a matte screen protector for their smartphones will relate, there will be significantly less fingerprints and scratches on your screen (though I personally prefer glossy irregardless).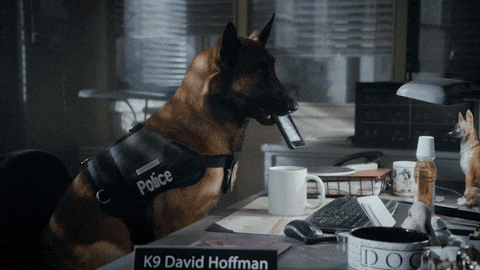 Source: Angie Tribeca via Giphy
But this isn't about me. First impressions count, and having to clean your card on the spot while an important client looks on does not send a great message. Our matte black cards will always have your back – dirt, smudges, scratches will be a thing of the past. 

There you have it, and now it's time for you to head to our shop and preview your name in the gleaming gold letters, or maybe sparkling silver? Have a 10% discount on us for early birds to celebrate the launch, you deserve it.